Join any flight attendant course training in Kolkata and they would certainly talk about the interview process and also tell you about the probable interview questions. This is a must and something that might help you grab the coveted job of your dreams. However, not every flight attendant training institute will spill the beans and talk about the interview process in detail. But fret not, as in this article the entire interview process will be decoded to make it simple and easy for you to crack the tough interviews with ease, grace and style.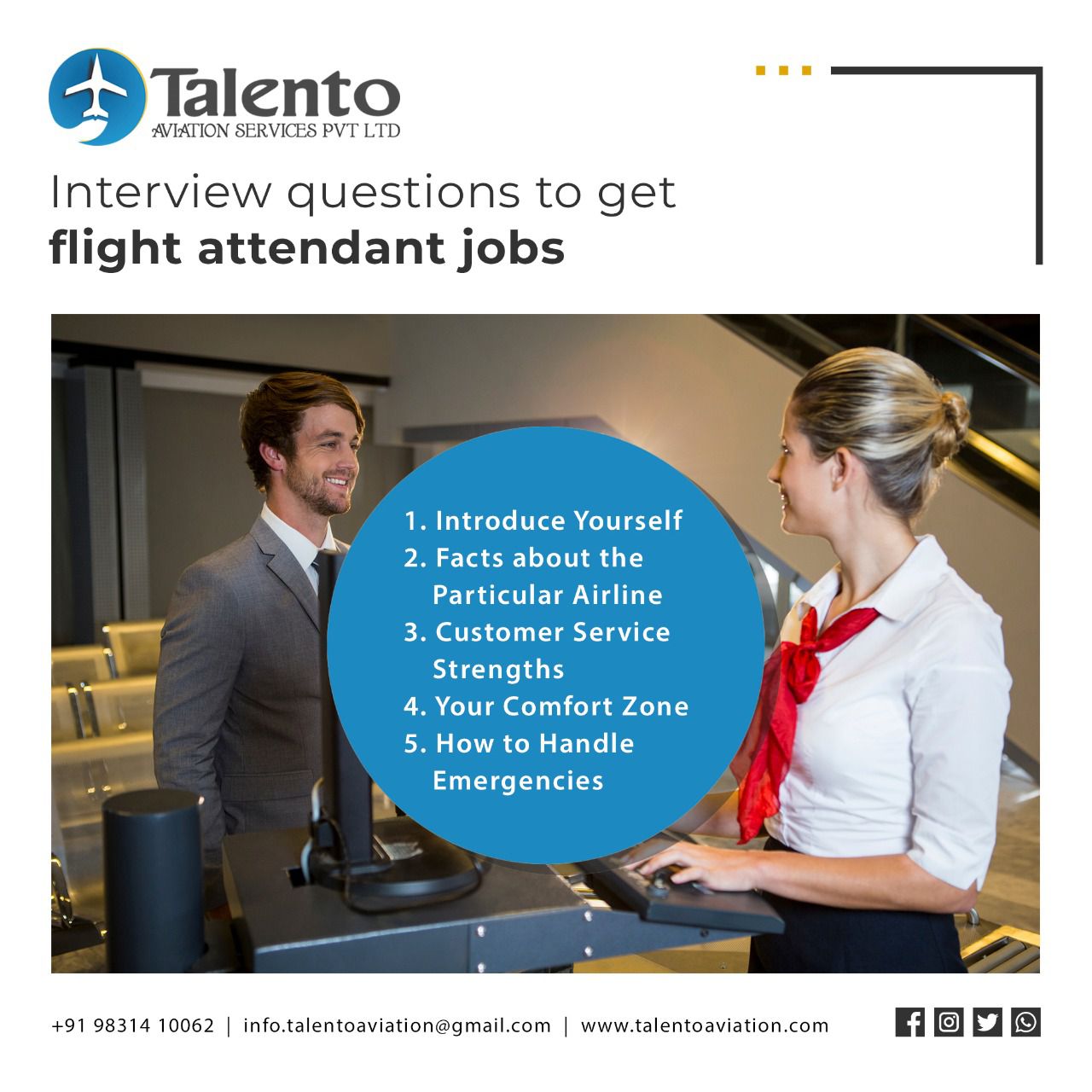 Introduce yourself
Just as you walk in, it would be good to introduce yourself and let the interviewer know that you are keen to work and also that you are a true professional. Your name is not enough. You need to talk about your educational details and qualifications also. However, keep it simple and don't start expressing too much about yourself. Let the interviewer be curious to ask you questions and know more about you too – after all, you should present yourself as the best-suited candidate for the job.
Gather facts about the particular airline
Don't go casually to the interview. Get to know the current details of the airline and if possible check out the website so that if you are asked any questions regarding the airline you wouldn't be caught unawares.
Interview questions – The Real Deal
They'll ask about your customer service strengths
As an employee of an airline, you might have to spend a lot of time in dealing with passengers and therefore your customer service strengths can be questioned during the interview. Here you need to be tactful and give answers saying that 'you are a good listener', 'you are helpful' and lastly, 'you are good in solving problems'.
They'll need to know about your comfort zone
The airline industry is known to be flexible and you might have to fly to unknown locations and at odd hours. Therefore, the interviewer might want to access how much you are comfortable with such situations. Sometimes schedules might be changed just before 30 minutes and it can be quite frustrating too. So, if you are keen to get the job, then show your interest as well as commitment in dealing with such challenging jobs with ease.
They'll want to know about how you handle emergency
The cabin crew has a pivotal role to play in emergency situations. Here you would need to display your leadership skills and your ability to convey messages to the higher authorities, while at the same time calming down anxious passengers on the plane. Give examples or better still explain how you would handle the situation. For example, you would first get your oxygen mask, assist passengers towards the exit door, and calm them down and so on. Prepare your answer and get a flight attendant course training in Kolkata to help you in this process.
Well, these are the crucial questions that hold a lot of value during the selection of a flight attendant. Get your answers prepared and go for the interview with confidence.